Part number: 5G0827469Q.

This camera is low line version.

See behind your car with a camera in your boot. Or rear view camera lets you spot any obstacles behind your car - even moving ones - quickly and easily, thanks to the camera built into the boot.

The camera starts working as soon as you put your car into reverse gear. It shows the area behind your car on your radio or radio navigation system display offering you a clear reversing image with easy-to-follow guidelines. These lines are static auxiliary lines: The auxiliary lines are fixed and do not move with steering angle.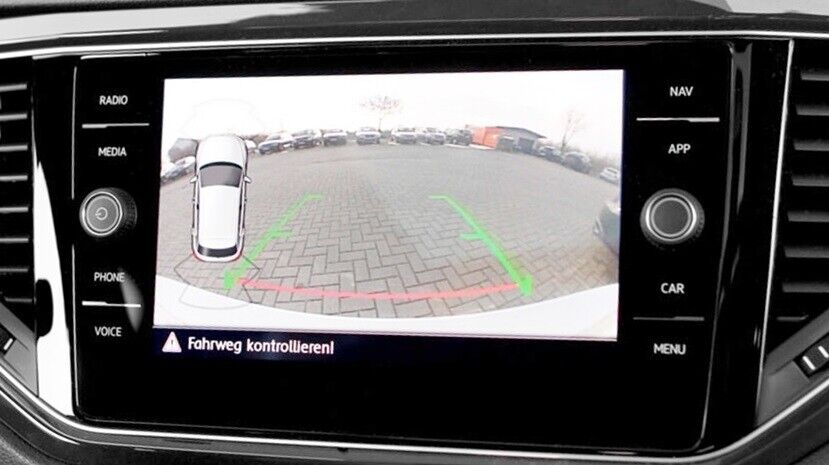 WILL FIT TO:

The retrofit of the original rear view camera is possible for all VW Golf 7 5G models (3-door, 5-door, GTI, GTD, e-Golf) of all years of construction (pre-facelift / facelift) as well as all equipment variants with the following built-in multimedia systems:
Navigation High (PR number: 7UG or 7UP, 7UH or 5G1)

Navigation Standard (PR number: 7UF)

Composition Media (PR number: I8F in combination with PR no .: 9WT or 9S8 or QV3)

NOT suitable for other multimedia systems.
NOT compatible to Composition Media with part numbers:
3Q0035812, 3Q0035819, 3Q0035819A, 3Q0035819B, 3Q0035819C, 3Q0035820, 3Q0035820A, 3Q0035820B, 3Q0035820C, 5G0035812, 5G0035819, 5G0035819A, 5G0035819B, 5G0035819C, 5G0035820, 5G0035820A, 5G0035820B, 5G0035820C

This kit includes:
VW Emblem with Camera - 5G0827469Q;

Plug&Play cable
VAS / VCDS Coding after installation required.
We are selling on eBay: link to this item